Create Brand Awareness
Social Media has been gaining popularity at an extremely rapid pace. People use social media platforms not just for personal use but also as a medium to enhance their business. Our social media strategists can take charge of your social media accounts to promote your business, widen your customer base, increase website traffic, and create brand credibility. We devise strategies to make you feel connected to your audience and convert prospective leads into loyal customers. As a business owner, you can leverage social media to communicate directly with your customers.
Why Your Business Needs Social Media Management Services
Analyze the Target Audience
You can gain insights into the need and preferences of your target audience through various social media platforms.
Learn More
Companies are better positioned to communicate directly with customers and create long-lasting relationships.
Increasing Sales
Social media has become one of the most popular platforms to let people know about your brand and product.
Learn More
Engaging social media posts drive traffic to your website, thereby increasing sales and revenue.
Build Brand Authority
Since most people refer to social media sites before making a purchase, companies work towards creating a beautiful social media page along with exciting content to establish brand authority.
How We Can Help
We can help you manage social media networks from one easy-to-use dashboard.
You can publish content to multiple social sites with the push of a button.
You can discover and interact with prospective leads in real-time.
We can help you get important stats and provide insights into your social profiles for better customer engagement.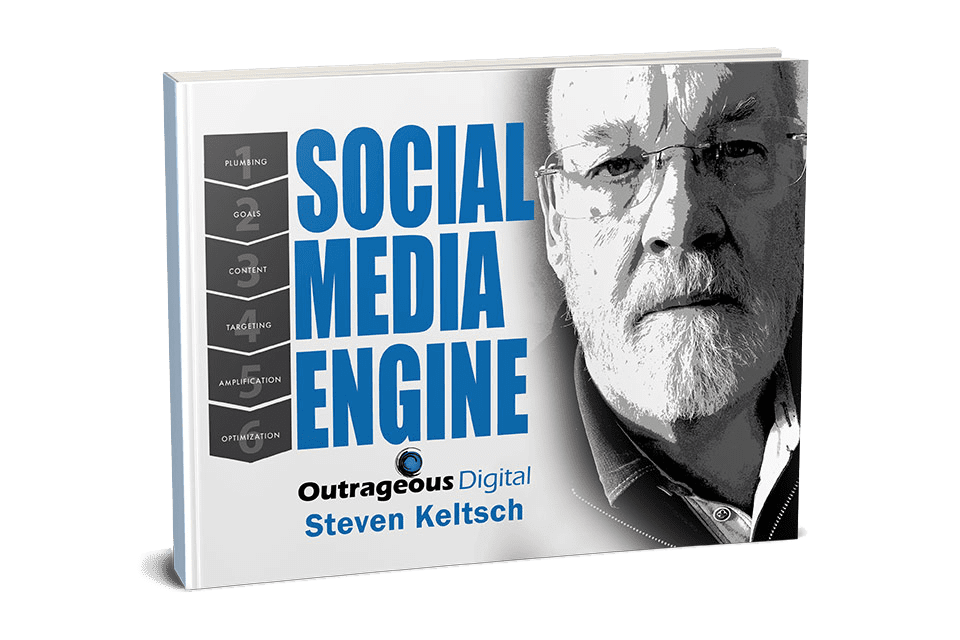 About the Book—Social Media Engine
The book is written by Steven Keltsch and is a true inspiration for all the business enthusiasts looking to leverage social media platforms to create brand awareness and gain online visibility. Whether you own a small or a mid-sized business, Social Media Engine will provide step-by-step guidance on how to grow your business. Why wait?